APACMed Start-up Connect: IP Considerations for MedTech Start-Ups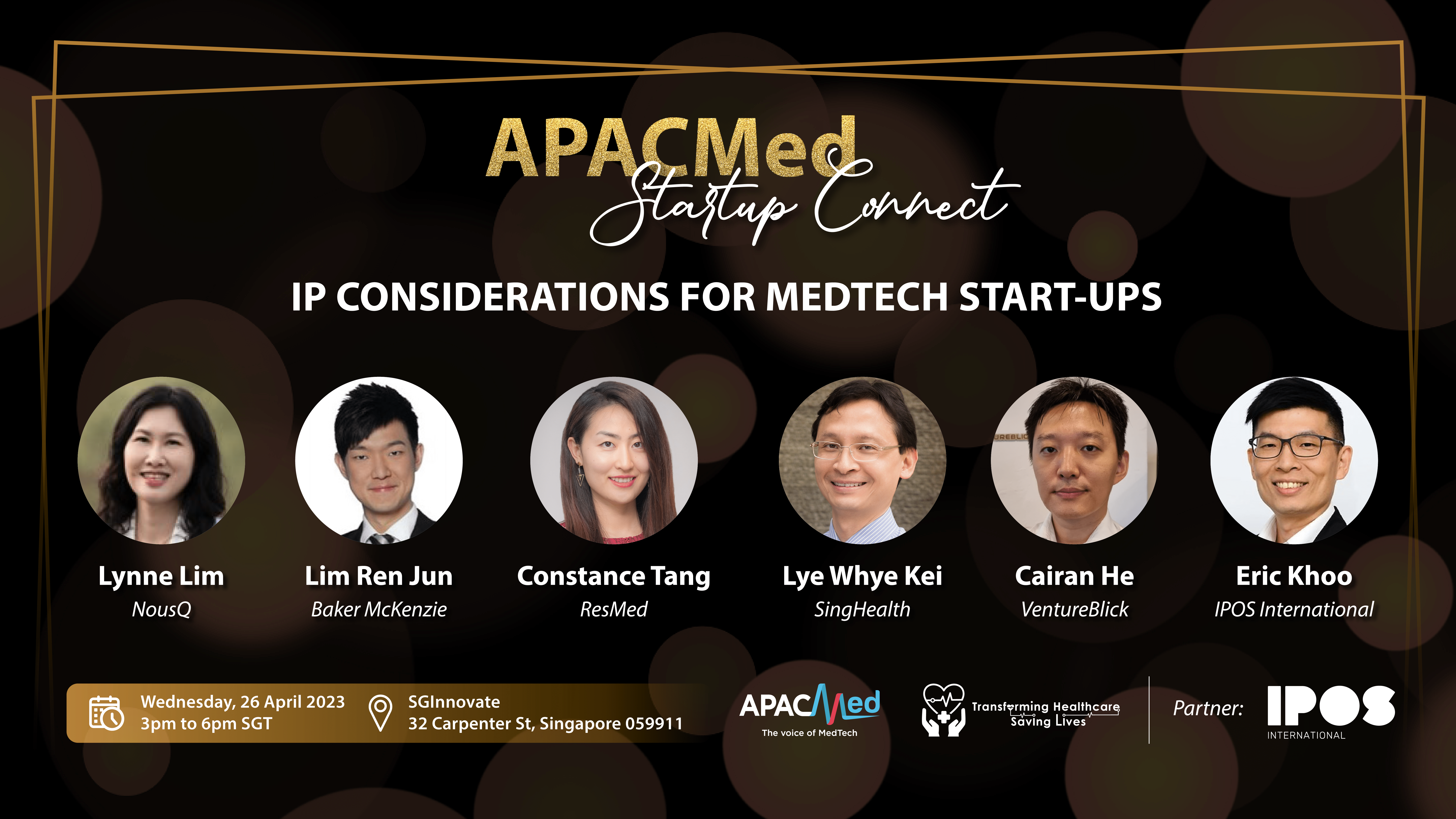 APACMed Start-up Connect brings together the MedTech start-up community to share insights, make connections, and network. 
Held on World Intellectual Property Day, this session will focus on Intellectual Property (IP) for start-ups. Start-ups need to have an IP strategy in place to protect their assets and gain a competitive advantage. Our speakers will discuss strategies for MedTech start-ups to leverage IP and how to use it for fundraising and partnerships. We will round off the event with a networking session to strengthen your industry connections.
Exclusively for APACMed Members.