In vitro diagnostics (IVD) are tests or examinations conducted on samples retrieved from the human body such as blood or tissue samples. "In vitro", meaning "in glass", indicates that these tests are generally done using equipment like test tubes or petri dishes.
IVD is non-invasive and while some can be used in professional healthcare settings, others can be used at home by consumers.
This article will give an insight into IVD and what it is. It'll cover the types of IVD tests with some examples, their benefits and the regulations governing these devices. It'll also provide answers to some frequently asked questions.
Types of In Vitro Diagnostic Devices
There are 2 main types of IVD devices – laboratory-based tests and point-of-care tests.
Laboratory-based tests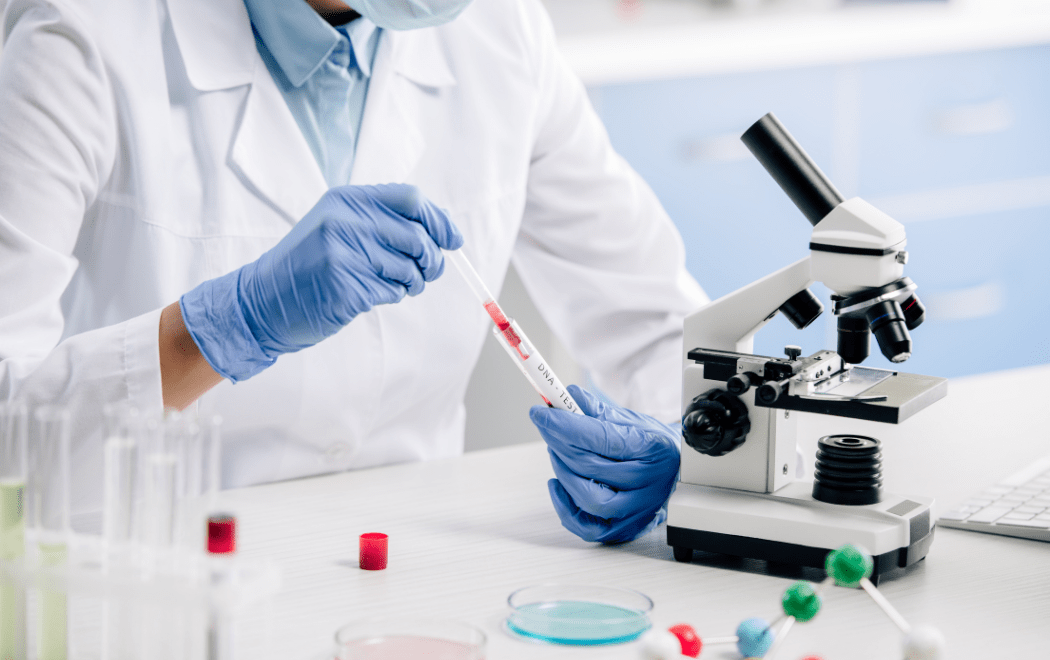 For laboratory-based tests, samples are sent to a laboratory for analysis. Often, this is required for complex conditions like cancer, HIV and hepatitis. Other examples of such tests and devices include:
Blood grouping devices
Human genetic tests
Immunoassays
Point-of-care tests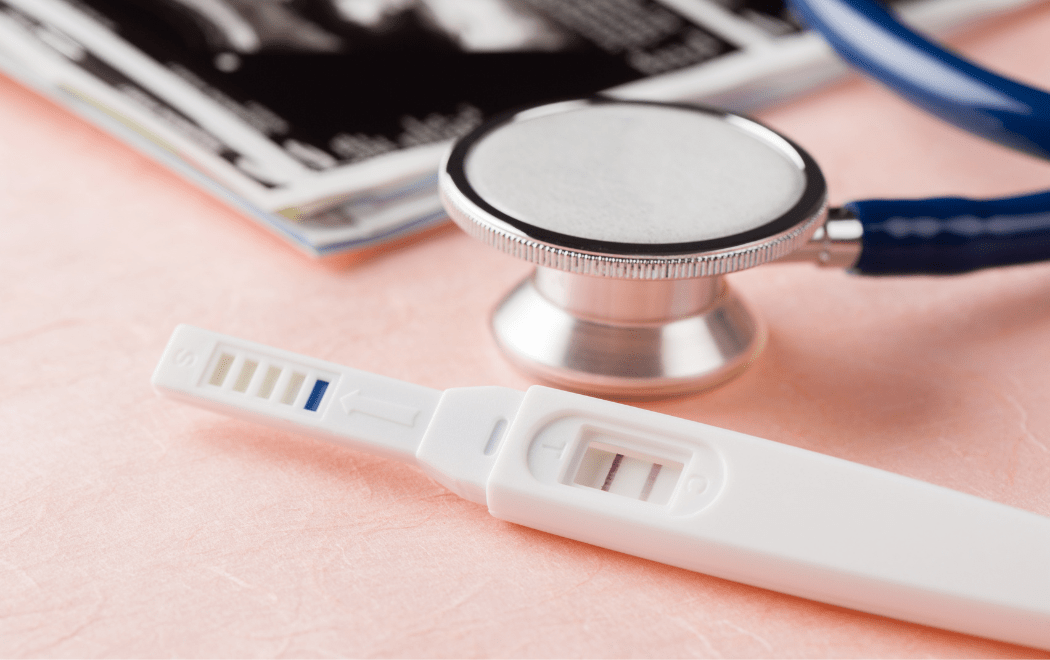 This type of test is performed at, or near to, the point of patient care. This allows for a quicker diagnosis and speeds up the treatment decision-making process.
In areas with little to no access to laboratory equipment and infrastructure, these point-of-care tests can help to improve patient care and reduce the cost of testing.
Examples of this type of test include:
Blood glucose self-monitoring systems
COVID-19 tests
Pregnancy tests
Urinalysis test strips
Benefits of In Vitro Diagnostics
IVD is used to monitor an individual's overall health. It can detect and prevent diseases and other medical conditions; it can also be used in precision medicine to identify the best course of treatment for certain patients. Read on to understand the key benefits of IVD tests.
Early detection of diseases
According to a paper by APACMed regarding diagnostics in healthcare systems, IVD enables patients and/or healthcare providers to detect diseases early. This allows treatment to be administered more promptly and effectively.
For example, IVD tests help with detecting tuberculosis in a quick and accurate manner, and the results are used to make decisions related to the treatment of the disease.
Such diagnostics solutions play a key role in slowing down or preventing the progression of diseases. Liver disease, which is especially prevalent in the Asia-Pacific (APAC) region, is known as a 'silent killer' as the condition is often diagnosed after it has deteriorated significantly.
By detecting the disease earlier, complications such as liver cancer can be better managed and even prevented, increasing the chances of survival. In fact, mortality rates of Hepatocellular Carcinoma (HCC), a type of cancer, has been found to decrease by 37% as a result of earlier and more advanced diagnostics.
Prevent the spread of diseases
IVD tests serve as the first line of defense against the spread of diseases. In particular, COVID-19 test kits were used to identify patients with the disease and patients were recommended to quarantine themselves to prevent further spread of the disease.
Additionally, IVD devices are key in preventing the re-emergence of previously eradicated diseases such as smallpox.
Improve patient care and management
With IVD technologies, patients can better understand their condition and make more informed medical decisions. This empowers them to take charge of their overall health and well-being, easing the burden on healthcare institutions by reducing hospital stays and visits to the emergency room (ER).
For healthcare professionals, IVD offers the opportunity to improve patient care as they can make faster, more personalized, and more informed decisions about patients' treatment plans.
In Vitro Diagnostic Regulations
Globally, IVD devices that are developed and produced for the commercial market are regulated by national authorities to ensure that they're effective and safe for use.
In most countries, they're classified based on their potential risk to patients if the diagnosis is inaccurate and the level of control needed to ensure their safety. Based on their classification, devices will have to go through different premarket processes in order to be safely introduced to the market.
In this section, we'll examine the IVD regulations of the United States (US), Singapore and the APAC region.
United States
The Food and Drug Administration (FDA) is the governing body overseeing medical and IVD devices. All products are classified into 3 main classes – Class I, Class II, or Class III.
Class I products (e.g. cholesterol test) – Low to moderate risk; require general controls
Class II products (e.g. pregnancy tests) – Moderate to high risk; require general and special controls
Class III products (e.g. genetic test used to select cancer therapies) – High risk; require general controls and premarket approval (PMA)
Premarket requirements
There are 2 main premarket review pathways for products – premarket notification and PMA.
This is the less stringent of the two, and is meant for Class I and some Class II devices that are similar to existing products on the market.
PMA is a more stringent process that requires the manufacturer to demonstrate the safety and effectiveness of the product.
This pathway is meant for most Class II and all Class III devices as they pose a high risk to patients. It's also meant for state-of-the-art devices (i.e. devices that aren't similar to any existing product on the market).
Singapore
In Singapore, IVD products are regulated by the Health Sciences Authority (HSA) and are subject to the country's medical device regulations. There are 4 main risk classification categories – A, B, C and D.
Class A products – Low risk (e.g. specimen receptacle)
Class B products – Low to moderate risk (e.g. urine test strips)
Class C products – Moderate to high risk (e.g. blood glucose self testing)
Class D products – High risk (e.g. HIV diagnostic kit)
Premarket requirements
Depending on the classification of the IVD device, manufacturers may have to register and obtain approval for their products.
In general, Class A products don't require registration, however, they'll have to be declared under the exemption list. Class B, C and D products will require registration, except for those specifically exempted by HSA. Subsequently, products that require registration will have to submit an application to HSA.
APAC region
Within the APAC region, healthcare professionals are faced with a number of pressing concerns, namely a growing aging population and unequal access to medical care. This places vulnerable communities at greater risk of diseases and complications, and creates a strain on healthcare institutions.
While IVD products can help to address these concerns and relieve the burden on healthcare professionals, the differences in each country's regulations that govern these devices and the failure to prioritize diagnostic solutions limit access to these products.
To enable countries in the APAC region to reap the full benefits of IVD products, APACMed seeks to promote greater regulatory convergence within the region. Such efforts have been put into place in various countries, including Singapore, Thailand and the Philippines.
According to Anirudh Sen from APACMed, a collaboration between Singapore and Thailand to establish regulatory reliance pathways seeks to expedite the registration and approval process for Class B, C and D medical and IVD devices. Through the program, the FDA of Thailand will assess each product based on the guidelines and results from the HSA.
FAQs About In Vitro Diagnostics
Are in vitro diagnostics devices considered medical devices?
Yes, though IVD products are non-invasive in nature, they're considered medical devices. Medical devices are any form of appliance, instrument, software, or device used by patients and healthcare professionals to manage one's overall health.
As IVD products are considered medical devices, they're subject to the regulations of each country or region.
What is the difference between in vivo and in vitro diagnostics?
In vitro diagnostics refers to any non-invasive test or experiment performed on human samples in a controlled environment. On the other hand, in vivo diagnostics refers to tests or experiments performed in or on living organisms like animals, plants and humans.
The following table shows a summary of the differences between in vitro and in vivo diagnostics.
In vitro diagnostics
In vivo diagnostics
Benefits
Safe study of the effects of a substance or disease without causing harm or distress to the living being
Allows new treatments to be developed more quickly
Involves a larger sample size
Able to provide information on the effects of a substance or progression of a disease on an entire living organism
Drawbacks
Inability to replicate the conditions within a living organism's body
Results may not accurately predict the reaction of the entire organism
Can cause harm or distress to a living being
Generally requires a longer time to derive results
Involves a smaller sample size
Examples
Fertility treatments
Pharmaceutical testing
Animal studies
Clinical trials