Digital health solutions have radically changed the way patients interact with healthcare professionals and receive treatment. They've also reshaped the way patients consume and share medical information and data.
By digitizing healthcare, medical providers can enjoy more streamlined processes and a wider range of options with regard to the prevention, diagnosis and management of diseases. Patients can also make better and more informed decisions about their health and treatment options.
This global shift in the healthcare industry has brought about a wide range of innovative technologies including telemedicine, electronic health records (EHRs), robotic nurse assistants, 3D-printed organs and tissues and portable connected medical devices.
In this article, we cover the key trends, benefits and challenges of digitizing healthcare. We also share about some digital health solutions that are being adopted around the world!
Benefits of Digitizing Healthcare
Healthcare digitization brings about many benefits to both patients and healthcare professionals throughout different stages in the patient journey.
In general, a patient's treatment journey consists of the following stages: Diagnosis, making a treatment decision, receiving treatment and monitoring.
Improves accuracy of diagnosis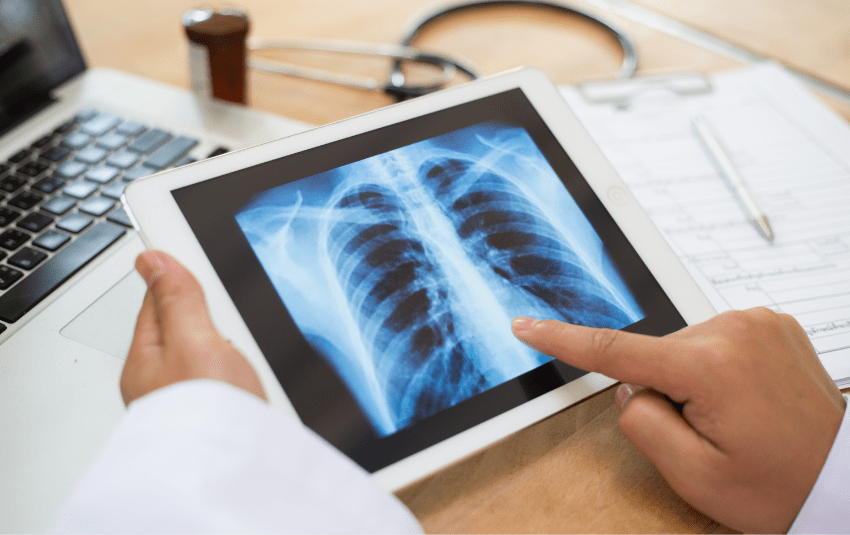 Stage of patient journey: Diagnosis
The use of digital health technologies has enabled industry professionals to diagnose patients' conditions remotely. Patient information such as their treatment history and list of medications can also be stored, accessed and shared between healthcare professionals in real-time.
This helps to present a clearer and more accurate profile of the patient, thus improving the accuracy of diagnoses and facilitating clinical decisions.
Improves quality of healthcare
Stage of patient journey: Monitoring
The rise of digital health platforms has made it easier for patients to access medical data and healthcare services. It has also enabled them to monitor and track their conditions remotely, promoting a greater emphasis on self-care and giving them more control over their treatment.
Through digital health platforms, healthcare providers can also offer care in a wide range of applications including therapeutics and acute and chronic diseases. They can detect changes in patients' condition earlier, allowing for a quicker response in the case of an emergency.
Improves access to healthcare
Stage of patient journey: Across all stages
In Asia, almost 80% of the population resides in rural areas with little to no access to healthcare services. For patients living in these areas, traveling to the city to receive medical care and treatment can be challenging and costly.
Additionally, elderly patients or those with mobility issues may face difficulties accessing healthcare services.
Yoann Sapanel, from Yong Loo Lin School of Medicine (NUS), shared during APACMed's webcast and podcast series – Doses of Healthcare, that digital technologies have pushed the boundaries of healthcare beyond the walls of the hospital.
Patients who once faced challenges accessing medical services can now do so from their homes or communities. For example, diagnosis and patient monitoring can be carried out remotely or outside clinical settings.
Reduces cost of healthcare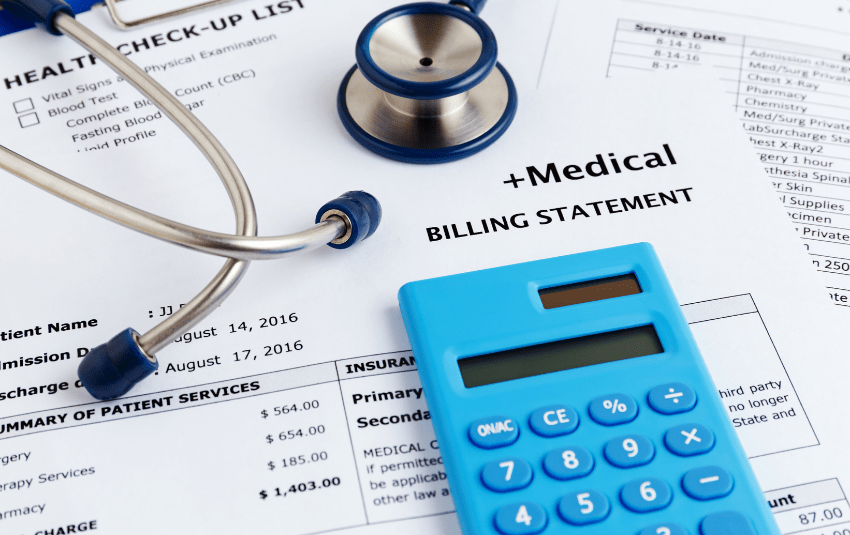 Stage of patient journey: Across all stages
According to the World Health Organization, approximately half of the world's population lack access to essential health services due to the costs involved. This includes medical treatment, rehabilitation and prevention.
With the help of digital health technologies such as telemedicine, patients can better understand and monitor their health conditions remotely. This reduces unnecessary and often costly visits to emergency rooms, and even helps them save on transportation costs.
As such, the cost of healthcare for patients and service providers can be reduced. This allows more patients, especially those in low- to middle-income countries, to receive both primary and specialty care services at more affordable prices.
Increases efficiency
Stage of patient journey: Across all stages
The World Health Organization estimates that the world will experience a shortage of 18 million skilled healthcare professionals by 2030. As such, the need for more efficient medical services is essential in easing the burden on existing healthcare providers.
By allowing these professionals full access to patients' medical data and history, they can improve medical outcomes and provide quicker treatment. Moreover, giving patients greater control over their health can reduce the strain on providers and increase treatment efficiency.
Healthcare Digitization around the World
Many countries around the world have begun adopting digital healthcare solutions and technologies to improve the quality of healthcare for patients. This includes Electronic Health Records (EHRs), telemedicine and wearable devices.
Note: This list illustrates some of the examples of healthcare digitalization and is not exhaustive.
Electronic Health Records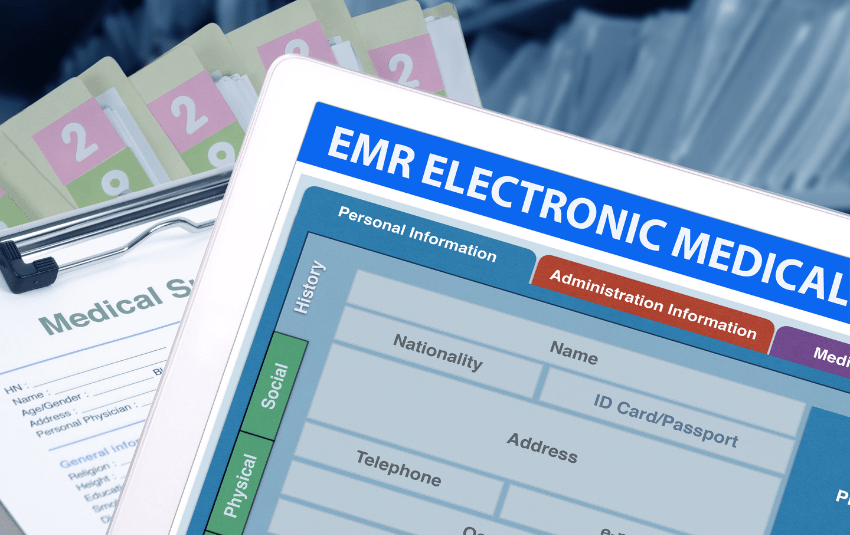 EHRs are digital copies of patients' medical data, history and charts. They also include their personal data such as their addresses and financial information.
These records can be shared among healthcare providers to ensure equal access to data and promote more accurate clinical actions.
EHRs in Australia
Australia is one of the countries in the world that have implemented a nationwide EHR system – My Health Record. It's available to anyone with an Individual Healthcare Identifier (IHI) or Medicare card.
This secure EHR system contains patients' health records that are shared across healthcare providers in the country. This gives them access to a more comprehensive view of each patient's medical history, allowing them to provide safer and more personalized treatment.
Telemedicine
Telemedicine is a digital technology that allows medical care to be delivered remotely. For example, a healthcare professional working in the city can provide consultations and treatment to a patient living in the countryside.
Telemedicine in India
In India, the healthcare industry faces numerous challenges with a shortage of medical workers and 70% of the population living in rural areas with limited income. As such, delivering healthcare services has been a challenge.
Through the implementation of telemedicine in the Barielly and Madhubani districts, villagers in the rural areas are able to consult healthcare professionals in the urban area without physically traveling there. Medical records can also be shared between providers.
Patients who require physical care can be referred for a physical appointment with the appropriate specialist in town, ensuring that they receive the right treatment promptly.
Wearable devices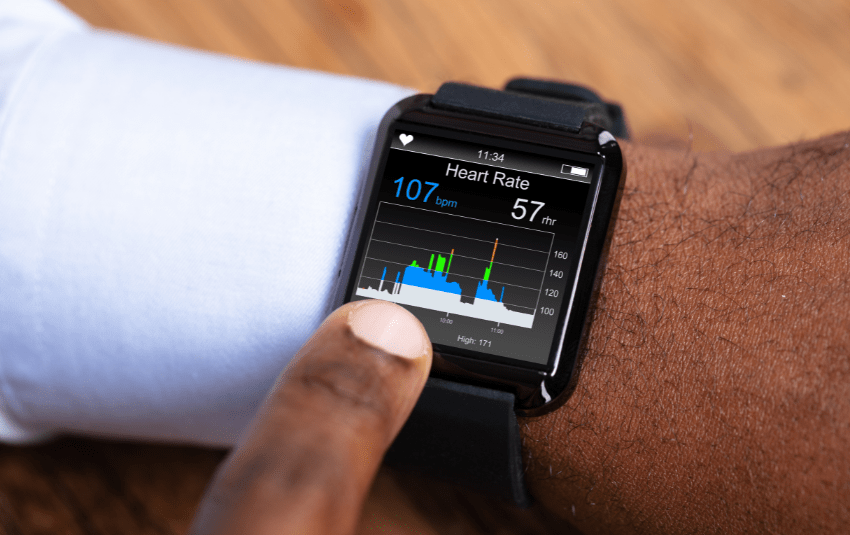 Many wearable devices on the market come with health monitoring functions such as heart rate monitors and activity trackers.
As this technology evolves, the possibility that these devices could be used for other health monitoring activities such as the measurement of glucose levels for diabetes grows as well.
Wearable devices for biomedical research in Singapore
Sleep studies often use questionnaires to gather data from respondents. However, some may be unable to provide precise answers, causing the results to be inaccurate.
To address this challenge, a week-long study was conducted with 480 volunteers in Singapore using sleep data gathered from a Fitbit activity tracker.
This information, coupled with other health and lifestyle data such as blood pressure, blood glucose and cholesterol, was used to identify the link between chronic sleep deprivation and an increase in a marker of biological aging.
Challenges in Digitizing Healthcare
Despite the many benefits of digital health technology, such products often face challenges with regard to their launch and adoption.
Regulations and legislations
One of the key challenges faced by the Medical Technology (MedTech) industry is the complex and fragmented regulatory and legislative landscape.
Instead of a single legislation, many regions use multiple schemes and regulations to address digital health technologies. However, they're often insufficient to address the unique features of such solutions, impeding the creation, launch and adoption of many innovative products.
To address this challenge, APACMed has been working with various stakeholders in the ASEAN region to
establish and support a strong workforce to address the industry's regulatory needs and challenges, and
promote the adoption of common regulatory frameworks among industry stakeholders.
Reimbursement
Even after their launch, many digital health solutions face challenges due to unclear, complex and inconsistent reimbursement pathways. This is especially apparent in public healthcare systems around the world.
For patients, these difficulties with reimbursement can limit the adoption of such technology, reducing access to patients' data. In turn, this makes it challenging for innovators to prove the value of such technologies against the investment required.
In the Asia-Pacific (APAC) region, APACMed has been making efforts to address this challenge. Their efforts include sharing best practices and creating unique frameworks targeted at the digital health landscape in the APAC region.
Interoperability
Due to the lack of harmonized regulations and differences in storage and coding of data, data interoperability has been an ongoing challenge for many solution providers and healthcare professionals even after product adoption.
Large amounts of data remain unused and healthcare providers are unable to leverage this information to improve the standard of healthcare for patients.
As such, it's paramount that the relevant industry stakeholders establish regulatory convergence to maximize the value of such data. For example, APACMed has proposed a set of interoperability standards for medical devices in hopes of addressing this challenge.
Digital literacy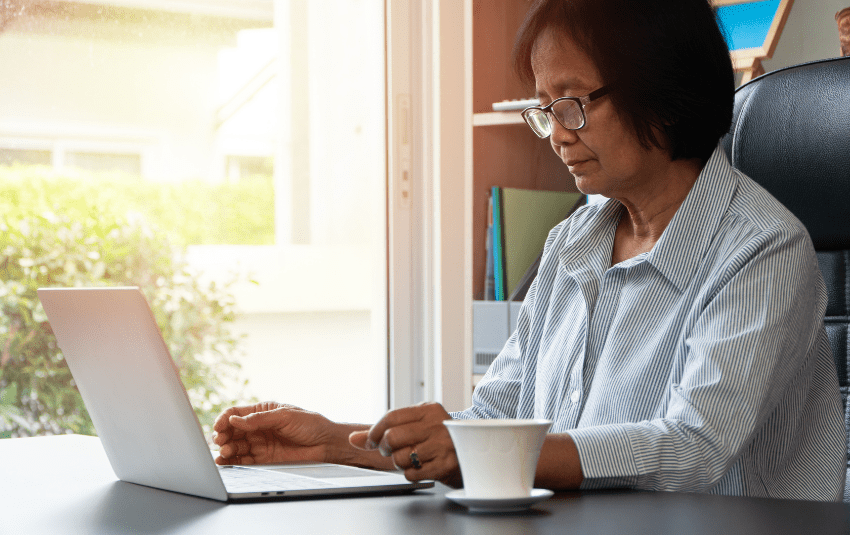 Digital literacy refers to the ability to find, understand and share information via online platforms.
Due to low digital literacy among patients and healthcare professionals, the chances of product adoption may be reduced as many may experience inertia in learning how to use these new technologies.
Even after adopting these technologies, stakeholders may be unable to reap the full benefits of the product as they struggle with their usage and functionality. Moreover, privacy and security issues could surface due to the lack of knowledge with regard to using these products.
To address this challenge, both public and private institutions could work together to provide education to the relevant stakeholders such as patients and healthcare providers. This could come in the form of online courses, training sessions and even product demonstrations.
Data security and privacy
For digital health, data security and privacy are critical challenges that must be overcome. A data breach could result in the loss of personal information, loss of trust, scams and disruption of care.
As such, it's crucial that loopholes in digital healthcare systems are addressed and users are educated on the right preventive measures to safeguard their data. Furthermore, it's essential that a consistent policy framework to tackle data security and privacy is established.
At APACMed, the Digital Health Functional Committee strives to advocate for policies in a wide range of areas including data security to promote the adoption of digital health solutions across the region.
Willingness to adopt technology
Willingness to adopt digital health technologies can be affected by various factors including ease of use, cost and privacy concerns. The perceived value of a digital health solution can also play a big role in the adoption of such technology.
To address this challenge, it's crucial to establish new frameworks that can help to demonstrate the value of digital health products to the relevant stakeholders in the industry.
Key Trends in Healthcare Digitization
As digital health solutions continue to evolve, understanding the key trends that have been shaping the industry landscape can be useful in helping solution providers find ways to address a wider range of healthcare needs and challenges.
1. On-demand healthcare
On-demand healthcare refers to the real-time usage of healthcare services via online platforms. This includes booking appointments, receiving test results and even remote consultations.
In the APAC region, it's estimated that the digital healthcare market will see a compound annual growth rate (CAGR) of 21.2% from 2021 to 2027. This is likely to be fuelled by the COVID-19 pandemic and the growing number of telemedicine options available.
As the industry continues to experience a boom, the demand for such healthcare services in real-time is only expected to increase.
2. Artificial intelligence (AI)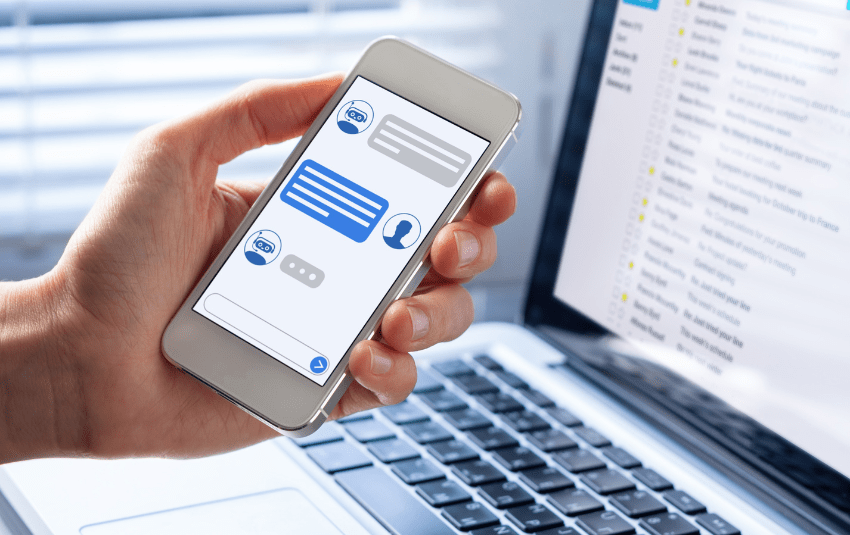 By 2025, the global AI-powered healthcare market is expected to exceed US$34 billion. This can be seen by the growing adoption of AI-powered technologies such as chatbots, virtual health assistants and even robot nurses.
This technology has also provided great value to healthcare providers in fields such as genomics, precision medicine, drug research and medical imaging. In the future, AI could evolve to provide other services such as population health analytics and the formation of clinical diagnoses and treatment plans.
3. Big data and predictive analytics
Big data collects information from various online sources such as social media and e-commerce platforms to identify patterns about a particular subject.
In healthcare, this technology can be used to
reduce the rate of medical errors such as in the prescription of drugs,
improve manpower planning and reduce patients' waiting time, and
reduce the number of repeat visits to emergency rooms by encouraging preventive care.
As this technology evolves, big data can potentially help in predicting the types of sicknesses and diseases that may pose a major challenge in the future. This can allow healthcare professionals and patients to take preventive measures to guard against these conditions.
4. Blockchain technology
Blockchain is a secure digital ledger that allows parties to exchange information without the need for a third party. In healthcare, this technology is used to facilitate the transfer of patients' medical records between service providers, prevent data breaches and reduce costs.
The application of blockchain technology to healthcare is expected to continue in the coming years. In fact, the APAC blockchain in healthcare market is estimated to observe a CAGR of 54.99% from 2019 to 2028.
5. Virtual Reality (VR)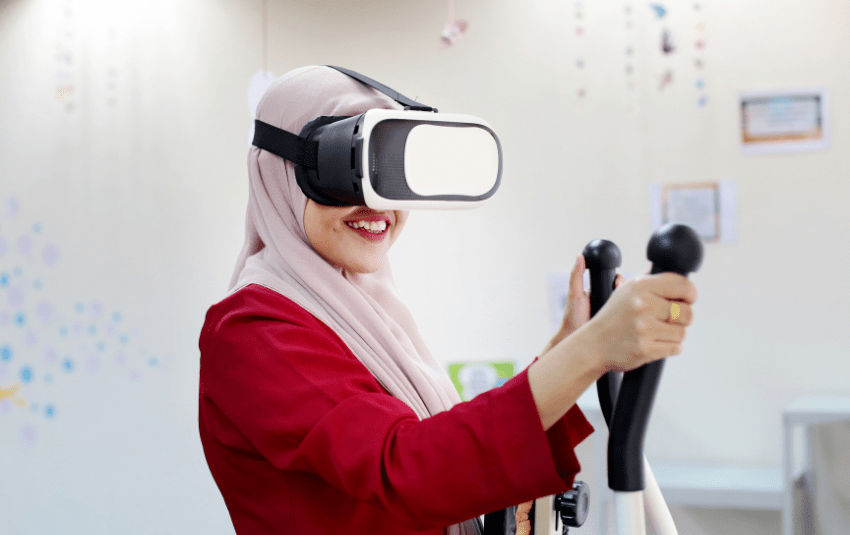 While VR is typically associated with gaming, this technology has brought much value-add to the healthcare industry. It has been used to treat pain, stroke and various mental health issues such as anxiety. It's also used by healthcare professionals to practice their medical and surgical skills.
As research into this technology continues, VR could potentially be used for a range of other treatments such as recovery from brain injury and management of Asperger's syndrome.
Tips for Driving Healthcare Digitization
As digitization in the healthcare industry continues, here are some tips on how to drive the movement forward.
Leverage and connect data
Data is crucial in digital healthcare, and being able to manage, interpret and leverage these data requires the right tools and frameworks in place. Education is also crucial in enabling those with access to these data to use them in a safe and effective manner.
Thus, stakeholders in the industry should seek to push for the right regulatory frameworks and provide the necessary educational resources for patients and medical providers.
Empower and engage patients
In the past, decision-making for treatment plans has been left to medical professionals. However, as digital technology becomes more prevalent around the world, patients have taken a more active role in this process.
The role of medical professionals has, therefore, expanded to include patient education to allow them to make more informed decisions. Through this, patients can be empowered to use and share medical data in a safe and effective manner, reducing the risks of data breaches.
Furthermore, in the Doses of Healthcare podcast, Sapanel encourages healthcare professionals to engage patients in the design of new digital health technologies. This enables the creation of more patient-centric solutions that are able to address relevant problems.
Showcase the value of digital healthcare
Showcasing the benefits of digital healthcare to both patients and medical professionals is key in encouraging the adoption of such technologies. These benefits can come in the form of improving patients' health and well-being, increasing the efficiency of healthcare operations and more.
By highlighting the value and encouraging the adoption of such digital healthcare solutions, more data can be collected and used to improve existing technologies.